It may not be a new condominium in the George Marine Resort and Residences, but Andrea Aleong and family are very happy to own one of the deconstructed homes from the existing George site.
---
"This beautiful home has made it's way from Lower Gibsons and the site of the future George Hotel, to Roberts Creek. Deck and fencing were removed and brought to the new location to be re-used as well as anything else from the lower level of the home.  
Thank you very much Klaus and Monika Fuerniss for my recycled home.  It's sitting like it already belongs in its new location and soon it will be filled with my family and many happy memories to come. 
Sincerely, Andrea Aleong"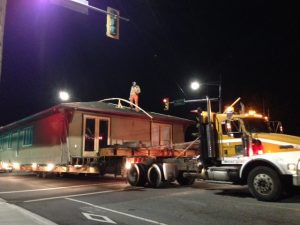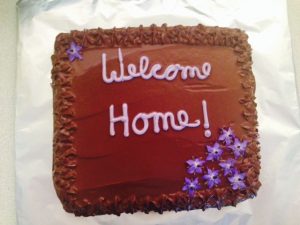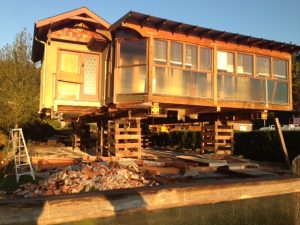 The future George Marine Residences, located on the waterfront in beautiful Gibsons Landing will offer a once in a lifetime opportunity to own a Gibsons luxury waterfront condominium overlooking the Gibsons marina, and adjacent to the myriad benefits of the future George Marine Resort Hotel.
Featuring a limited collection of 28 homes, a wide variety of two bedroom and two bedroom/den designs, luxury finishes and incredible views, the George will be the ultimate in carefree Sunshine Coast waterfront living.